Recently one of our hard working gardening members came up with an idea. The idea was to do with the fact that several commercial companies have gone out of their way to be helpful to the Friends of Telford Town Park. Maria Bright decided that we should award such companies a Certificate of Appreciation.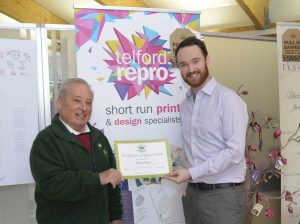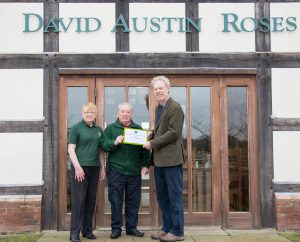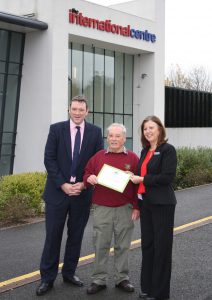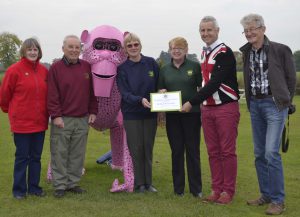 We have now presented four different firms with such a certificate, namely, The British Ironwork Centre,  near Oswestry, Southwater Event Group, (International Centre, Ramada Hotel and International Hotel), Telford Repro, Hadley, and David Austin Roses Limited in Albrighton.
We are very grateful to these companies for the assistance given to us and look forward to a long and happy relationship.
Well done to Maria for thinking of the idea.  Chris Pettman, Chairman, January 2017.