IMPORTANT MESSAGE REGARDNG CORONA VIRUS
Following the UK Governments advice this afternoon (16th March 2016),  we have taken the decision with immediate effect to stop all working sessions and meetings until further notice.
Everyone will be notified by email, website or phone when resumption will start but this is estimated to be at least 2 months.
Thank you for your continued support and please stay well yourselves, best wishes,
Chris Pettman, Chairman, FOTTP
01952 270868
The Friends
Led entirely by volunteers, the Friends of Telford Town Park enable individuals of all abilities to make a significant contribution to the maintenance and promotion of our amazing Town park and to enjoy the benefits of working with a friendly group of volunteers in the open air. You can find more about us HERE
Anyone for a spot of gardeniong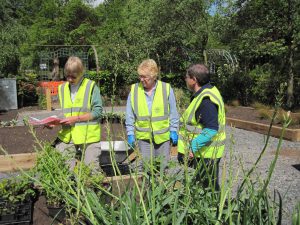 The Friends gardening group hold regular weekly sessions in the Chelsea gardens from  9.15am till 1pm.  If you fancy a spot of gentle gardening in a friendly atmosphere, why not come down and join us on a Wednesday morning . You will get a warm welcome from the group plus coffee and cake at the 11 am break. And if you enjoy it you might like to join us on a regular basis.
The current tasklist includes making 2 compost bins, installing some new planters, general tidying up after winter and, eventually when the weather gets a bit warmer, some painting. We look forward to seeing some new faces! For more information, call Chris Pettman on Telford 270868.
Christmas Fun Run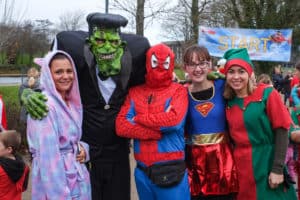 Regular Christmas Fun-Runners will recall that, after 12 years of running the Fun Run, the Friends handed over  to  the Midlands Air Ambulance in 2019. The Friends remain involved in the event, providing essential support on the day.
The Town Park fun run has always been a very successful event and,with a total of over £1500 raised, that record was maintained in 2019. And the MidlandsAir Ambulance plan to make the event even bigger and better when the 2020 Fun Run takes place on Sunday 6th December. More details to follow in mid-year.
The Park from the air
Three excellent recent videos featuring the Town Park available on YouTube - click an image to view.
Memory Leaves raise over £800 for charities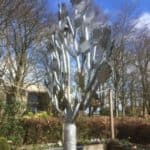 The Friends memory leaf scheme, launched last year as part of the Telford 50 celebrations has raised over £800 for a wide range of good causes.The leaves were sold on the basis that £17 of the £25 purchase price would be donated to a charity of the purchaser's choice. 
Space on our tree in the Sensory Garden is limited to 50 leaves and as we have  now reached that limit we are unable to take further orders at the present time.  We are however hoping to install a second memory tree in the New Year and to offer a further batch of leaves. 
If you would like to be informed when further leaves are available, just click the Contact tab above and send us a brief message,
Telford and Wrekin launch new "Live Well Telford" directory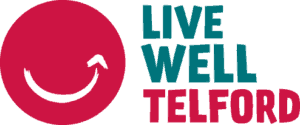 A new online community directory, Live Well Telford, has been launched, offering a single point of information and advice to help children, young people and adults live well in the borough. Live Well Telford is an all-age directory, supported by Telford and Wrekin council, and brings together in one place wide-ranging information about services, activities and support available in the area. For further information see https://livewell.telford.gov.uk
Park keeps the Green Flag flying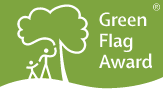 Telford Town Park has been recognised with a Green Flag award for the 5th year running. As the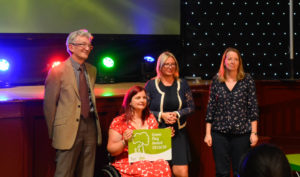 premier symbol of green space excellence, Green Flag sets the benchmark standard for the management of recreational outdoor spaces across the United Kingdom.
Visitor Centre staff member Jackie Jones and FOTTP Vice-Chair Colin Thompson attended the presentation session in Norhampton on 18th July to receive the award.
Meetings in 2020
Meetings of The Friends are held in the Visitor Centre of the Park on the 2nd Wednesday of each month other than August. Meetings commence at 1.15 pm and generally run for about an hour.
In 2020, meetings are scheduled for:
January 8th;  February 12th; March 11th; April 8th (AGM), May 13th; June 10th;
July 8th; September 9th; October 14th; November 11th; and December 9th
All welcome - just drop an email to cpettman2014@gmail.com if you wish to attend.
Town Park voted as one of the top ten favourite parks in the UK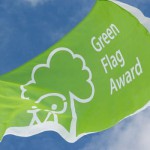 With more than 1,800 sites to choose from – all of which meet the high standards demanded by the Green Flag Award - the public, casting more than 65,000 votes, have chosen their ten favourites. And thanks to your votes this year's list includes Telford Town park.
The Green Flag Award, managed by Keep Britain Tidy under licence from the Department for Communities and Local Government, recognises and rewards the very best green spaces in the country. Launched in 1996 The Green Flag Award scheme is now the benchmark national standard for parks and green spaces in the UK.
Join the Friends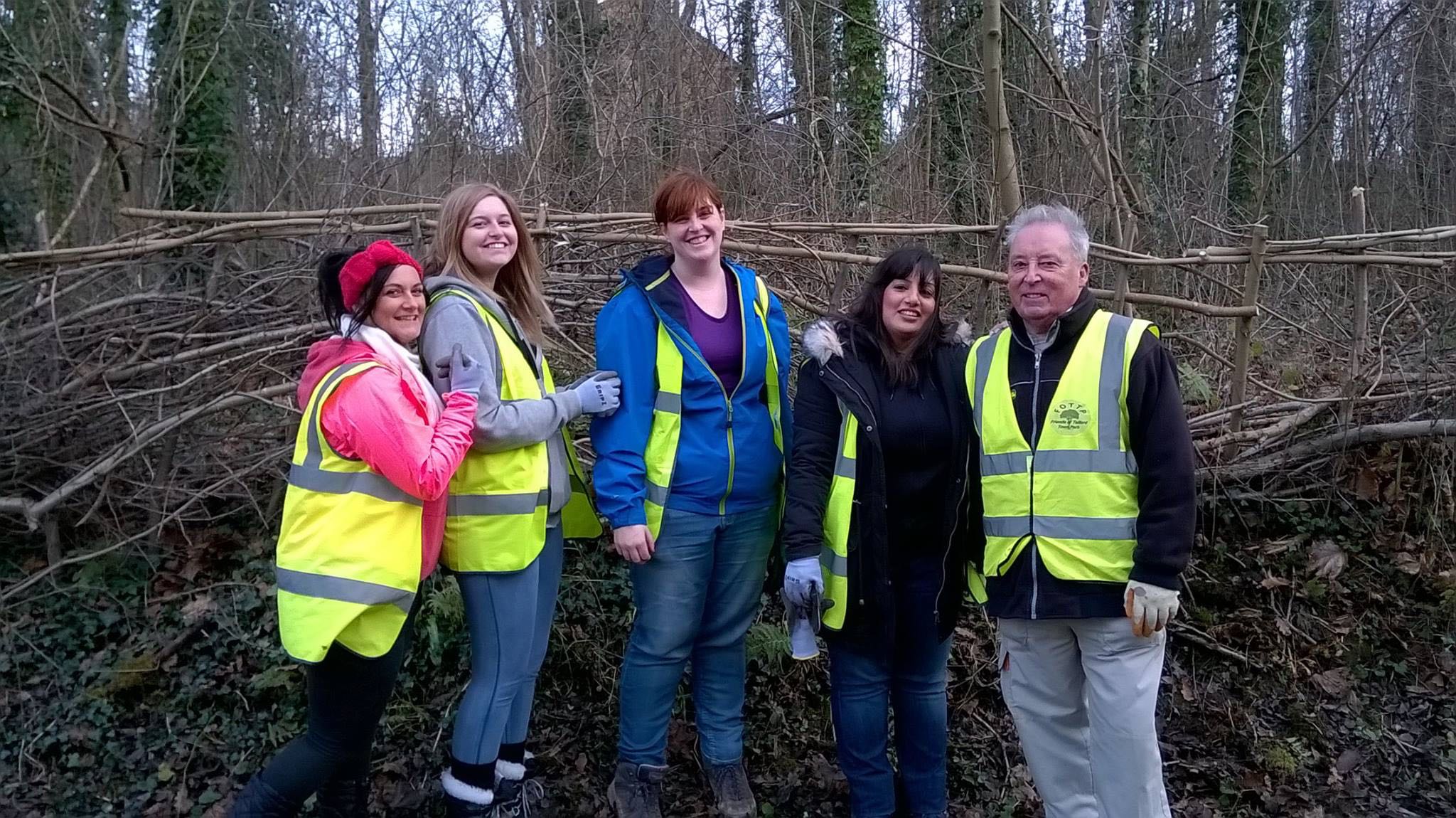 Telford Town park, now officially recognised as the UK's best park, is an amazing asset for our community. The Friends play a vital part in protecting and improving that asset and we welcome applications for membership from those who wish to support the aims  and activities of the group,.....Read More»
Wednesday gardening sessions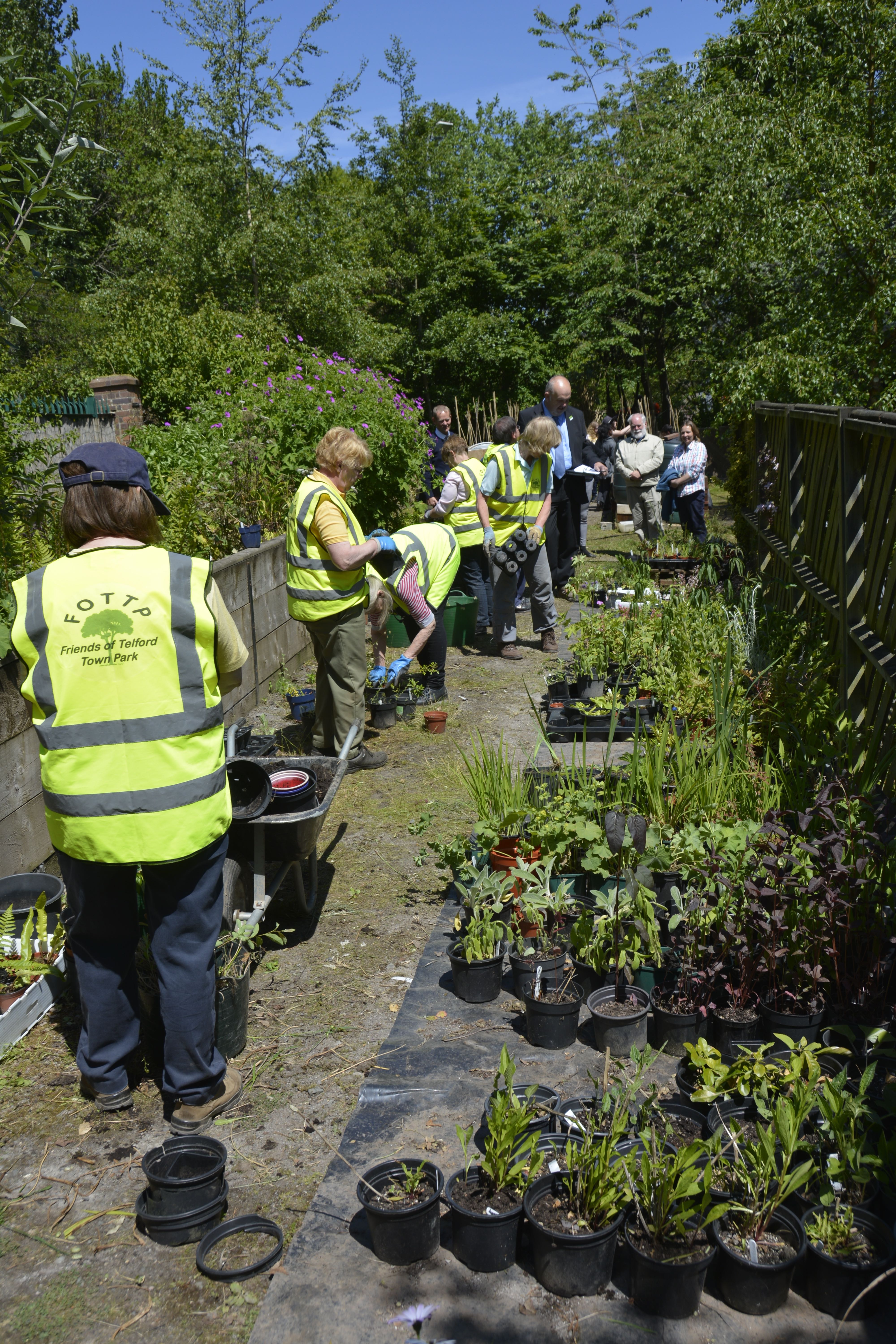 The Friends of Telford Town Park have been running Wednesday gardening sessions in the Town Park Chelsea Gardens for several years and were instrumental in the design and construction of the new sensory garden. And now,..... Read More »