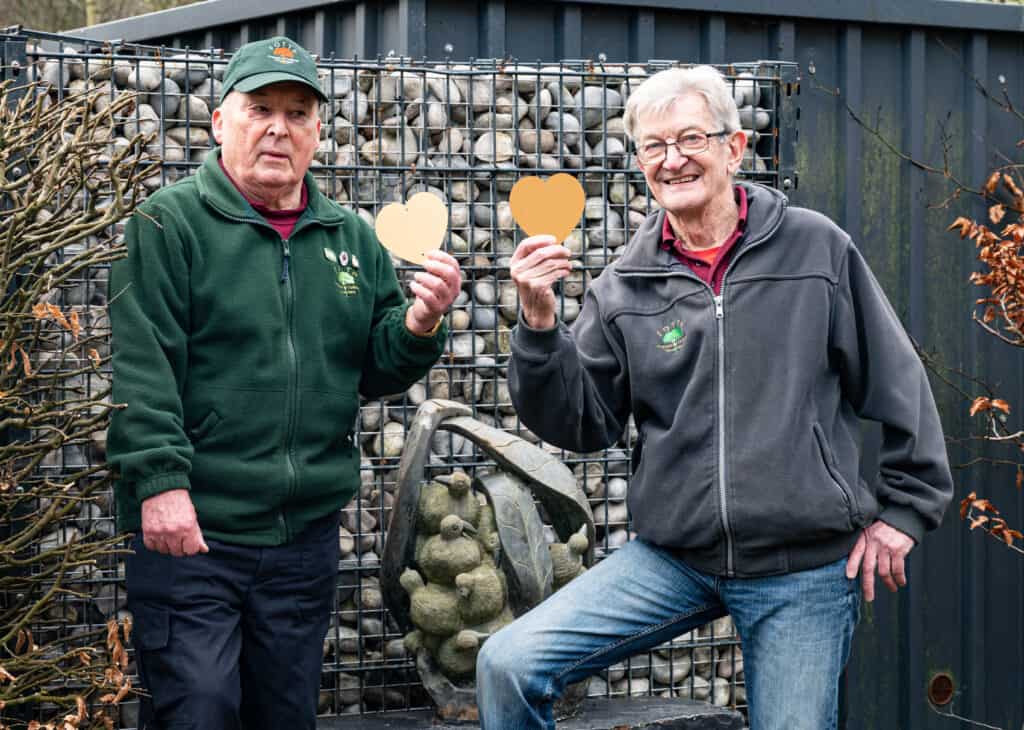 We are delighted to announce the launch of a new memory plaque scheme!Family and friends can now purchase an acrylic heart-shaped plaque to be hung on a memory wall in the Chelsea Gardens at Telford Town Park.It can be engraved with a message dedicated to the memory of a treasured friend, a family member or even a much loved pet."
This is a continuation of our similar memory tree in the stunning sensory garden which ran out of space for fresh dedications over a year ago.
Each heart costs £20 and can be purchased from our Vice Chairman Colin by emailing cthompson@bcs.org.uk.
Once purchased they can be collected from the Visitor Centre at Telford Town Park and engraved at a local Timpson store for a reduced price of £20.