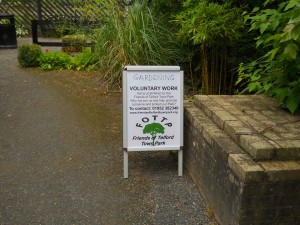 The Friends of Telford Town Park have been running Wednesday gardening sessions in the Town Park Chelsea Gardens for several years and were instrumental in the design and construction of the new sensory garden.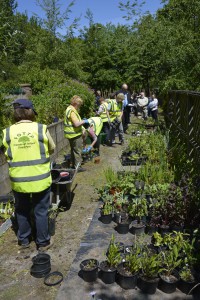 In 2016, following a number of requests, Saturday drop-in sessions were added, running from 10 am to 1 pm on the 1st and 3rd Saturday of each month.
The ambition is to return the Town Park gardens including the fountains to their former glory. If you fancy helping with this – and getting a good dose of healthy exercise at the same time – give Brenda Pettman a call on Telford 270868. No experience necessary and all tools will be provided.