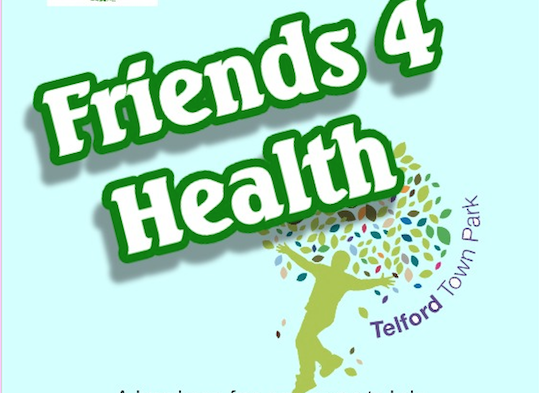 The Friends 4 Health programme is a brand new, free scheme designed to promote health improvement through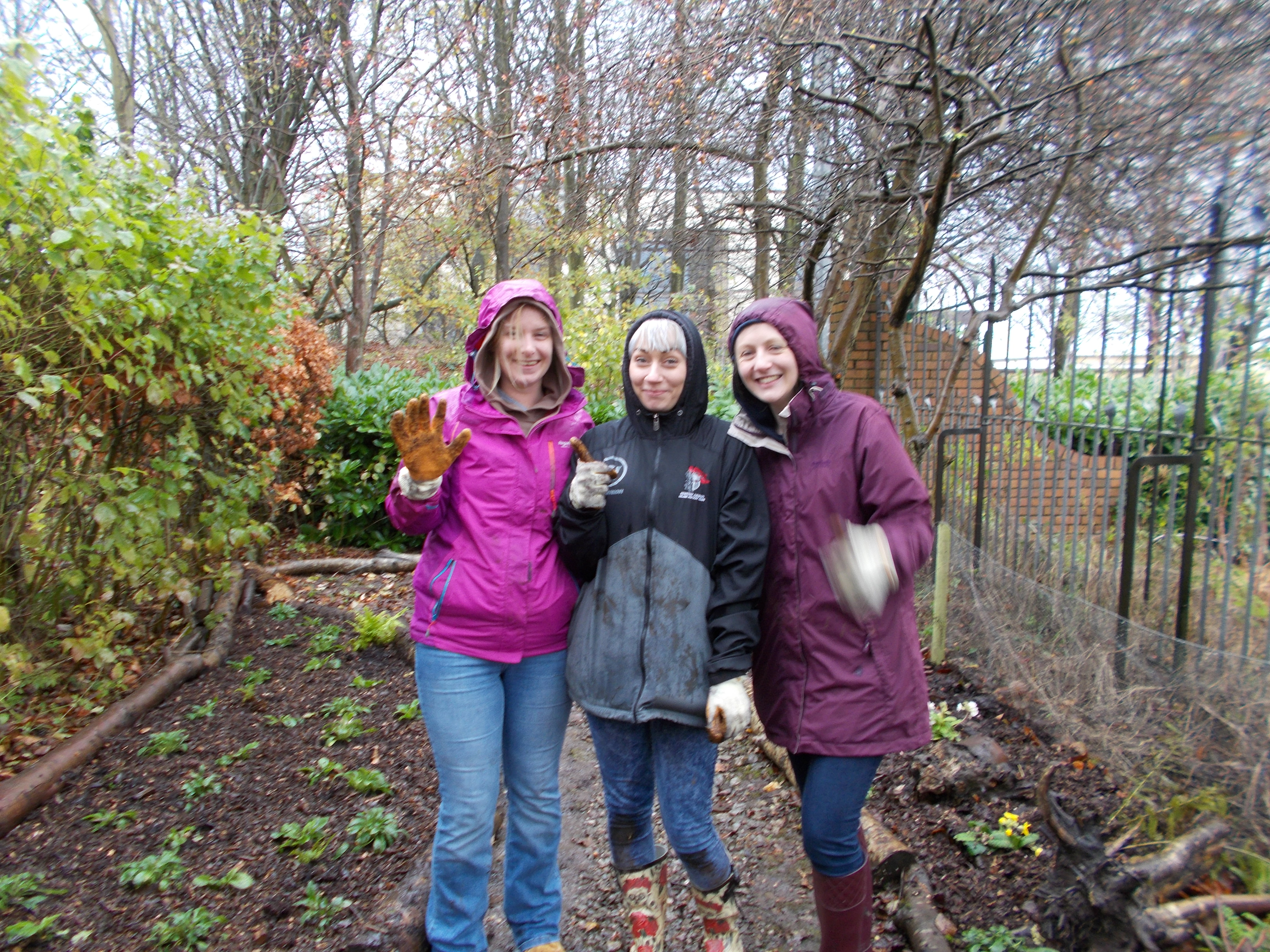 access to light conservation and gardening activities within the Telford Town Park. It is open to all those wishing to develop a more healthy lifestyle but it is particularly useful to those recovering from mental or physical illness and we are working with local healthcare professionals to ensure that patients may be referred where appropriate.
TheFriends 4 Health programme is supported by Fit for Life and Telford and Wrekin Sport and Recreation Trust. It is aimed particularly at women over 25 and men over 50 but is also available to anyone over 16 who would like the opportunity to get involved in gentle conservation work within Telford Town Park. This work can be adapted and suited to your personal fitness levels and ability, benefiting your health and the local community as well. Those who require the support of a carer will need to be accompanied in order to take part in activities as we are unable to take responsibility if the carer is not present.
Membership of the Friends is not essential for an occasional visit but if you decide to come along and work on a regular basis, then signing up as a member would be desirable.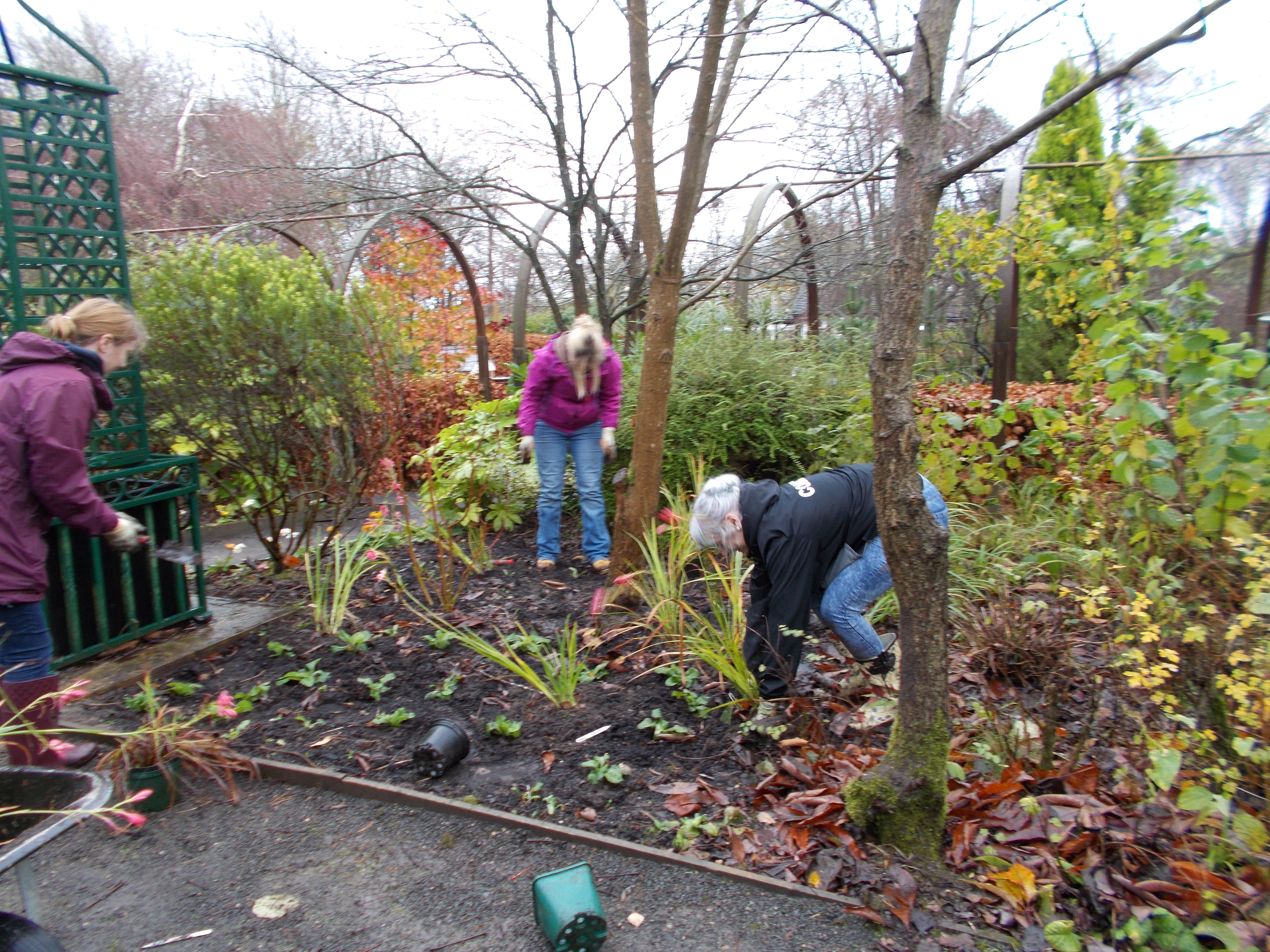 There are no fees to join and a unique discount card scheme is available for full members. Full details of our work activities are published on this web site. Work is usually scheduled for a Wednesday and a Saturday from 9am to 1pm but other days and times may be able to be arranged subject to volunteers availability.
Many varied tasks are undertaken by the Friends from light gardening to scrub clearance. We also get involved with the ancient art of hedge laying and planting and occasional litter picking strolls. The amount of energy needed is very varied and can be tailored to suit the individuals needs. Tools and protective equipment will be provided plus any training that might be desirable.
Apart from the physical activity we offer one other essential ingredient for good health – friendship. As our name suggests, we are a very friendly bunch and those joining the activity sessions will receive a very warm welcome. So if you think the scheme could benefit you, just come along and give it a try. There is no commitment and no requirement that you must attend on a regular basis.
A case Study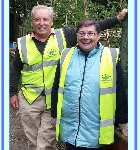 Brenda (seen here with Chris, Chairman of the Friends group) had had two knee replacements a few years ago, is diabetic and has spondylitis of the upper spine. From time to time Brenda also suffered from asthmatic attacks. Since working with the Friends in Telford Town Park's gardens whilst not cured of everything, Brenda now enjoys much better health generally. Gentle exercise in the form of gardening in the outdoors is now accepted by medical experts to be of considerable benefit to anybody, both physically and mentally. Blood pressure is also lowered. Just the simple fact of doing light exercise whilst talking to friends and enjoying the outdoors can only improve anyone's health. So, if you know anyone who could benefit, send them along to give it a go.
How much?
There is NO cost associated with theFriends 4 Healthprogramme although those taking part will of course have to provide their own means of transport to and from Telford Town Park and any refreshments required during the day. A bottle of water is recommended and light snacks and drinks are available to purchase at the Visitor Centre. Information on parking if travelling by car can be had on request.
Contact Us
If you are interested in the Friends 4 Health programme or if you need further information, please email