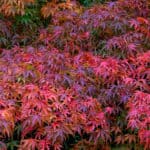 All images submitted must be the work of the individual submitting them and must have been taken within the Town Park during October or November 2019.
It is the responsibility of each entrant to ensure that any images they submit which include an identifiable person or persons have been taken with the permission of the person or persons pictured or, in the case of juveniles, of their parents/guardians.
Copyright in all images submitted remains with the person making the submission. However, by submitting a photograph, each entrant grants a perpetual licence to the Friends of Telford Town Park to feature any or all of the submitted images in any of their publications, their websites, in physical photo displays and/or in any promotional material.
The two winning entries will be those judged to best reflect the theme "Shades of Autumn". Judgment will be based on the advice of a panel appointed by the Chairman of the Friends.
The two winning entrants will each win a £10 Amazon Voucher.
Members of the Friends of Town Park may submit images but will not be eligible to win any prize.