The Friends of Telford Town Park
The Friends of Telford Town Park were started in 2003 with a small group of 3 people, who all felt that the Park needed some extra care and attention. The group was formally constituted in July 2004 and currently consists of over 20 members from all walks of life.
The constitution of the Friends states:
"The aims of the Friends are to promote and conserve
The sustainable use of the Park
The biodiversity of the Park
The existing boundaries of the Park
The built structures of the Park
And protect it from inappropriate use or development"
In keeping with the above constitution, the Friend's have been and will be, involved in many different activities around the 150 hectares (approximately 400 acres) that is Telford Town Park. It has to be one of the largest urban town parks in Europe and is a fantastic asset for the people of Telford and beyond. It is commonly known as the "The Jewel in the Crown of Telford".
Explore newsletter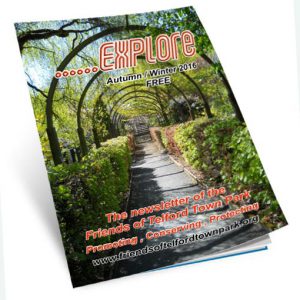 The Autumn/Winter 2016 edition of the Explore newsletter has all the latest news of the Town Park and of the activities of the friends.
Telford Town Park stars in a new video
Our award winning Town Park is the focus of a new video produced by Fields in Trust, the organisation which guarantees the protection of the Arena area of the park.
Have you registered yet for the Christmas Fun Run?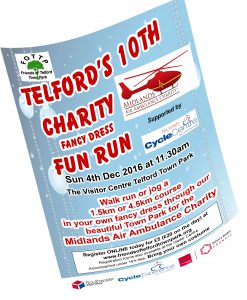 Registration is now open for the 2016 Christmas Fun Run. This is the 10th year of the very popular event and as we move into our second decade we've decided it is time for one or two changes.
We have a new Charity partner – The Midlands Air Ambulance – and we're changing the format from  a purely Santa run to a more general Christmas-themed fancy dress fun run. You can of course wear your santa suit from previous years if you wish but you're also free to choose your own fancy dress.
All the other arrangements remain the same – we will have a choice of two routes as before and we will have the same warm up routine before the start.
Registration in advance of the day remains at £5 for adults (free for children) and as usual we will be asking you to try to raise £20 in sponsorship for the Air Ambulance.
If you're interested in taking part just complete the registration form and we will send you full details including the payment options for the registration fee and the the sponsorship forms etc.
We look forward to seeing you on 4th December.
Join the Friends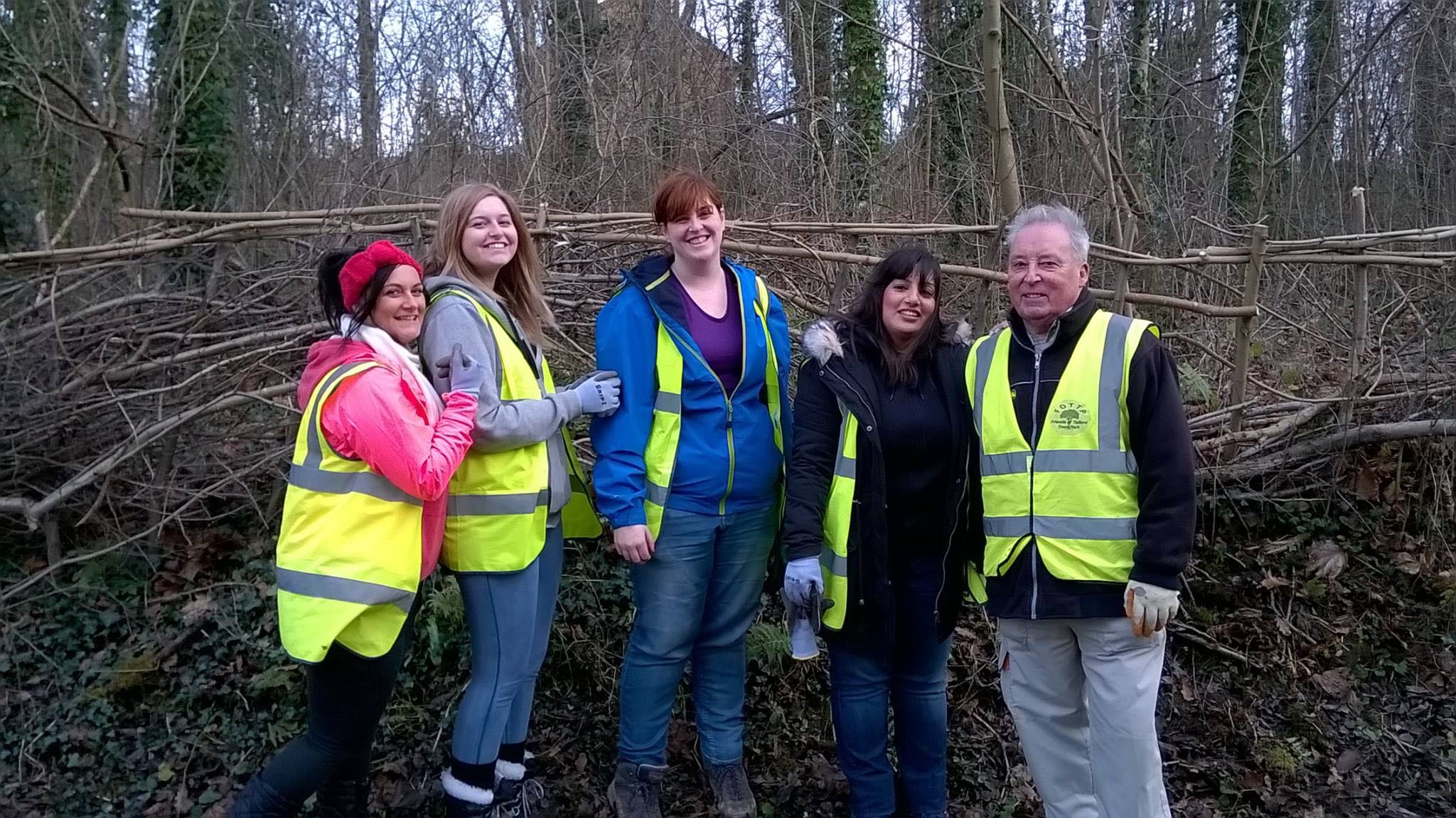 Telford Town park, now officially recognised as the UK's best park, is an amazing asset for our community. The Friends play a vital part in protecting and improving that asset and we welcome applications for membership from those who wish to support the aims  and activities of the group,.....Read More»
Anyone for Gardening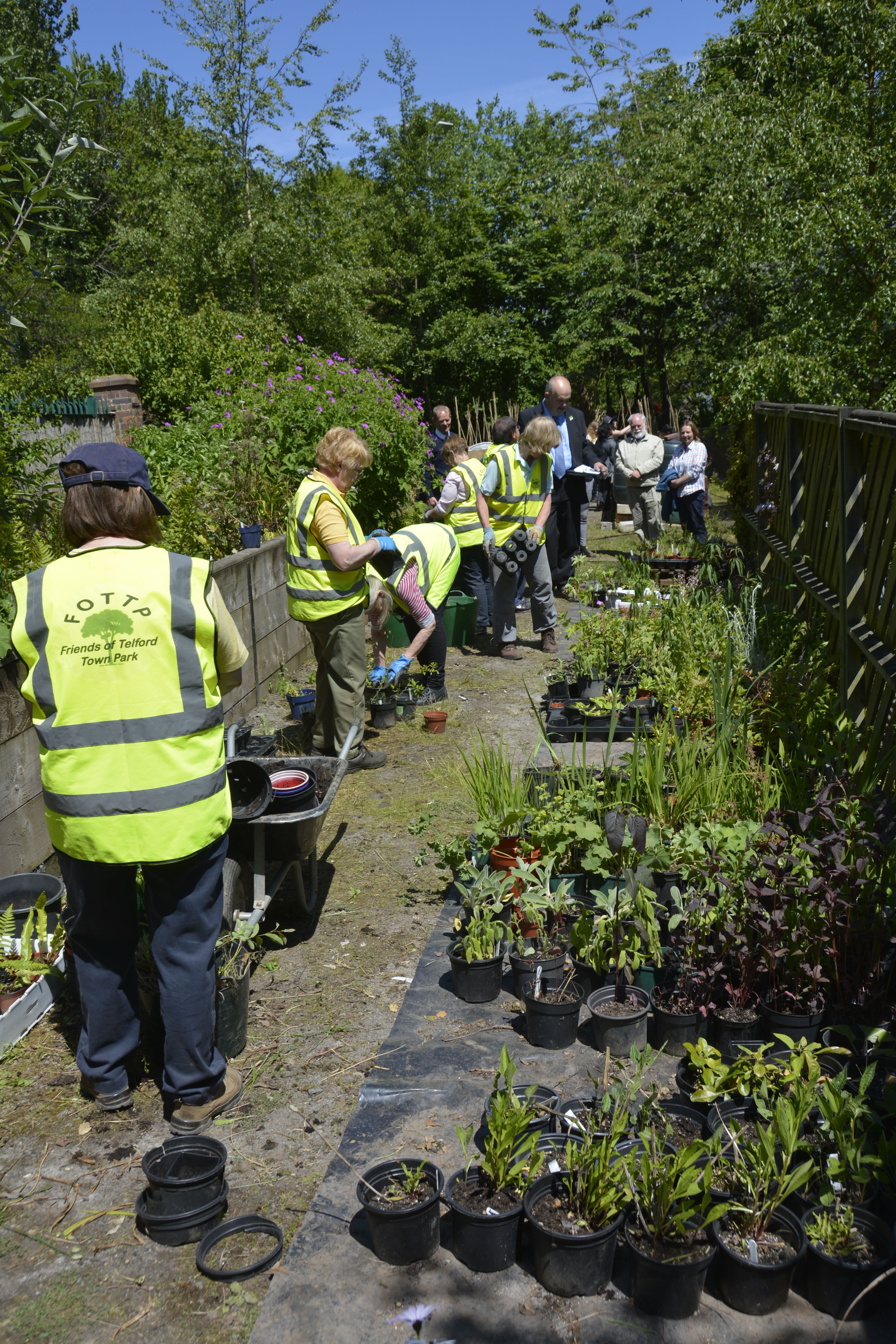 The Friends of Telford Town Park have been running Wednesday gardening sessions in the Town Park Chelsea Gardens for several years and were instrumental in the design and construction of the new sensory garden. And now,..... Read More »