The Friends of Telford Town Park
The Friends of Telford Town Park were started in 2003 with a small group of 3 people, who all felt that the Park needed some extra care and attention. The group was formally constituted in July 2004 and currently consists of over 20 members from all walks of life.
The constitution of the Friends states:
"The aims of the Friends are to promote and conserve
The sustainable use of the Park
The biodiversity of the Park
The existing boundaries of the Park
The built structures of the Park
And protect it from inappropriate use or development"
In keeping with the above constitution, the Friend's have been and will be, involved in many different activities around the 150 hectares (approximately 400 acres) that is Telford Town Park. It has to be one of the largest urban town parks in Europe and is a fantastic asset for the people of Telford and beyond. It is commonly known as the "The Jewel in the Crown of Telford".
Explore newsletter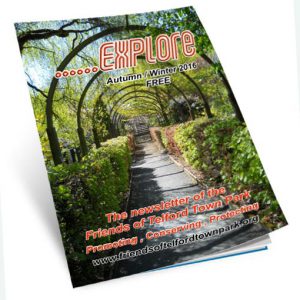 The Autumn/Winter 2016 edition of the Explore newsletter has all the latest news of the Town Park and of the activities of the friends.
Telford Town Park stars in a new video
Our award winning Town Park is the focus of a new video produced by Fields in Trust, the organisation which guarantees the protection of the Arena area of the park.
..Friends Present Cheque to Midlands Air Ambulance
Members of the Friends of Telford Town Park visited the Cosford base of the Midlands Air Ambulance on 8th February to present a cheque for the funds raised through the Christmas Fancy Dress Fun Run held in the Park on 4th December last year. With the welcome addition of the Gift Aid from the Exchequer, the total raised amounted to £3500 and the Friends would like to thank all those who contributed to this superb result - the runners, their friends and families and our commercial sponsors - particularly the Cycle Centre in the Town Park.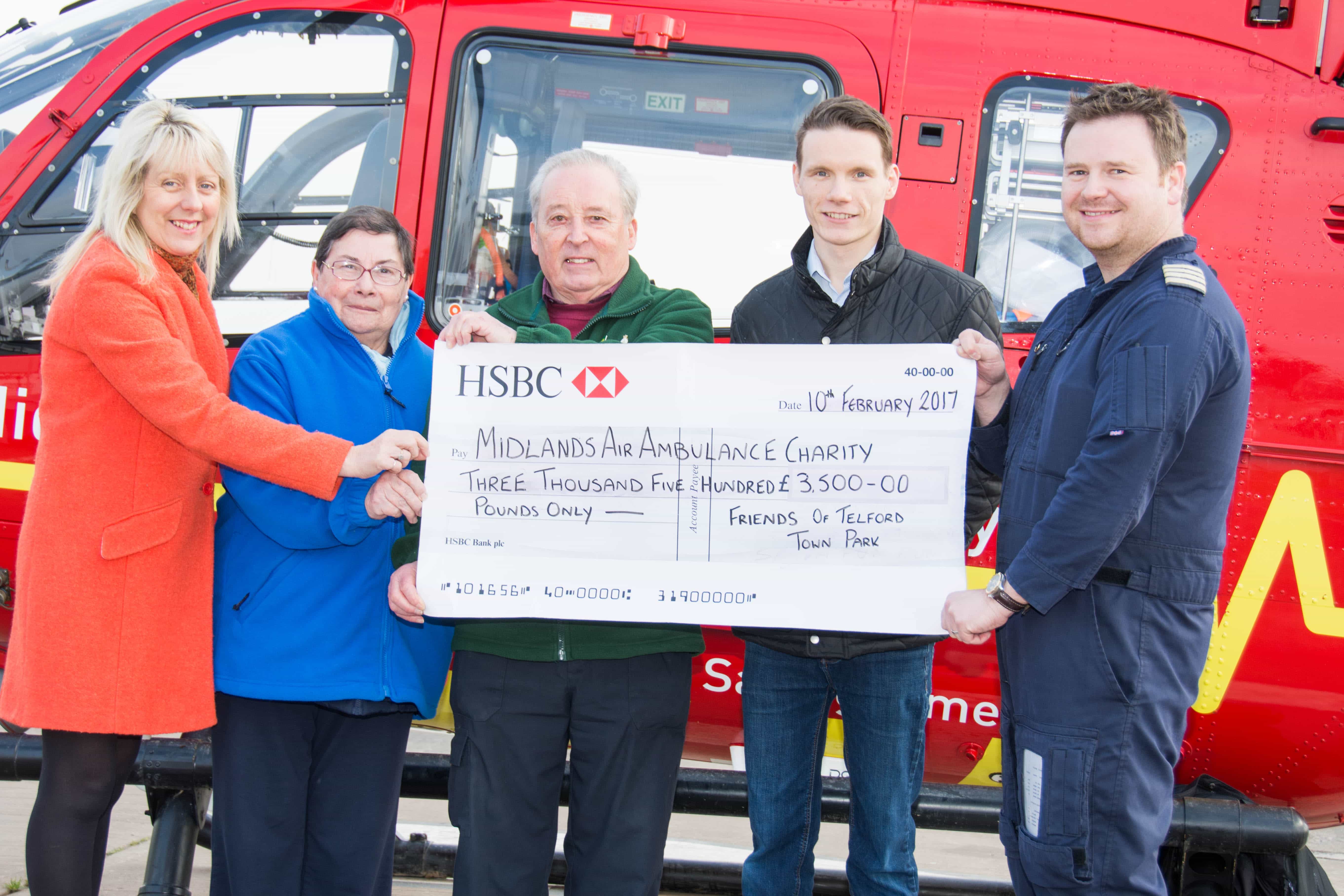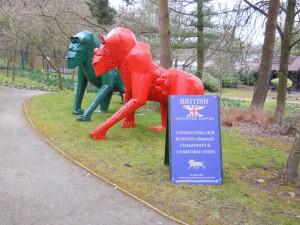 Where have the gorillas gone?
Our two colourful gorillas have gone back home for the Winter. Home is the British ironworks Centre, a magical place which is  perfect for a day out with the family. And it's all free. Click here to learn more.
ASDA green token scheme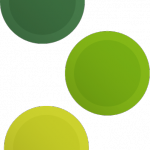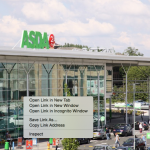 Help us to turn plastic counters into
real money to support your Town Park.
Join the Friends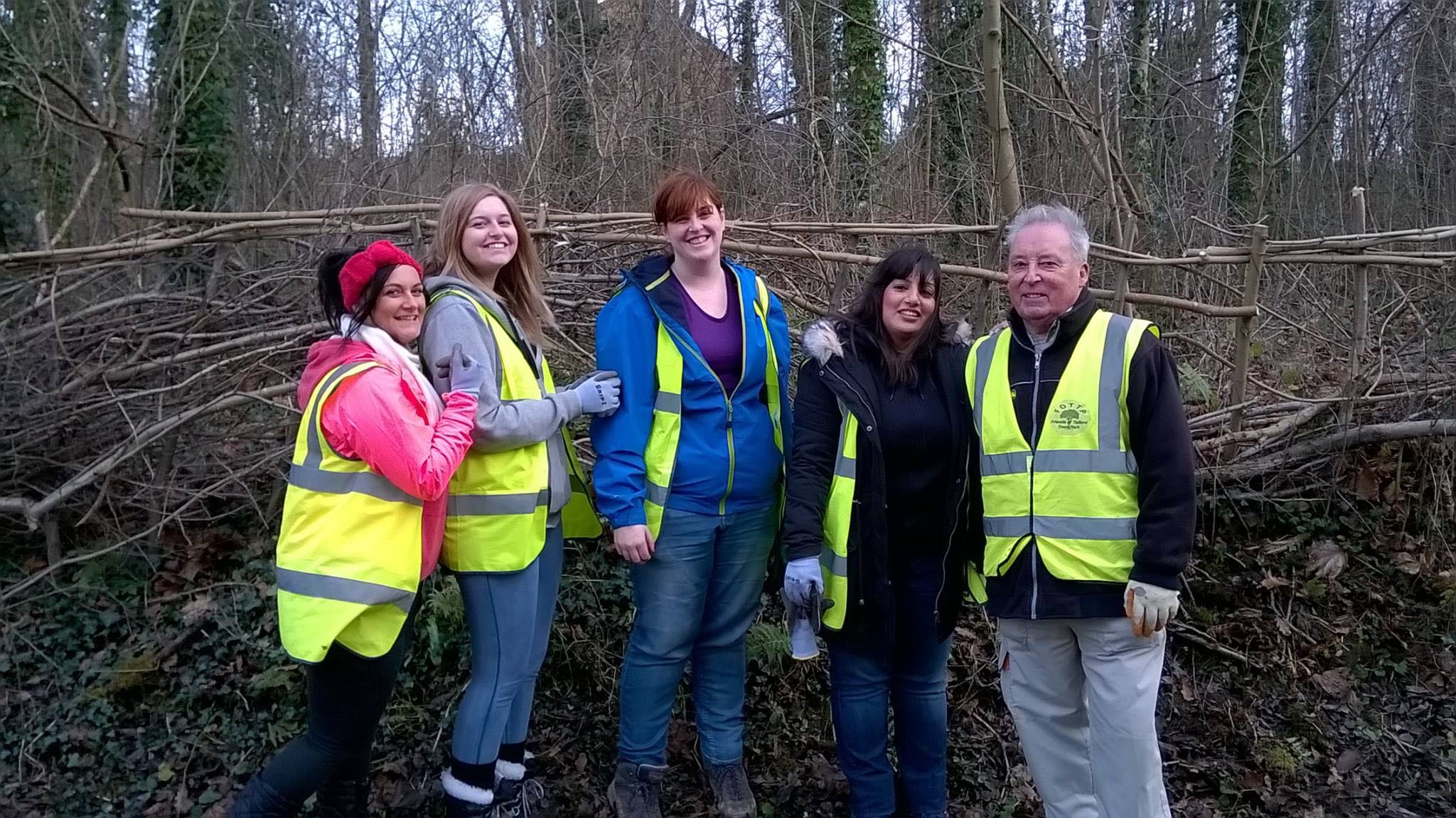 Telford Town park, now officially recognised as the UK's best park, is an amazing asset for our community. The Friends play a vital part in protecting and improving that asset and we welcome applications for membership from those who wish to support the aims  and activities of the group,.....Read More»
Anyone for Gardening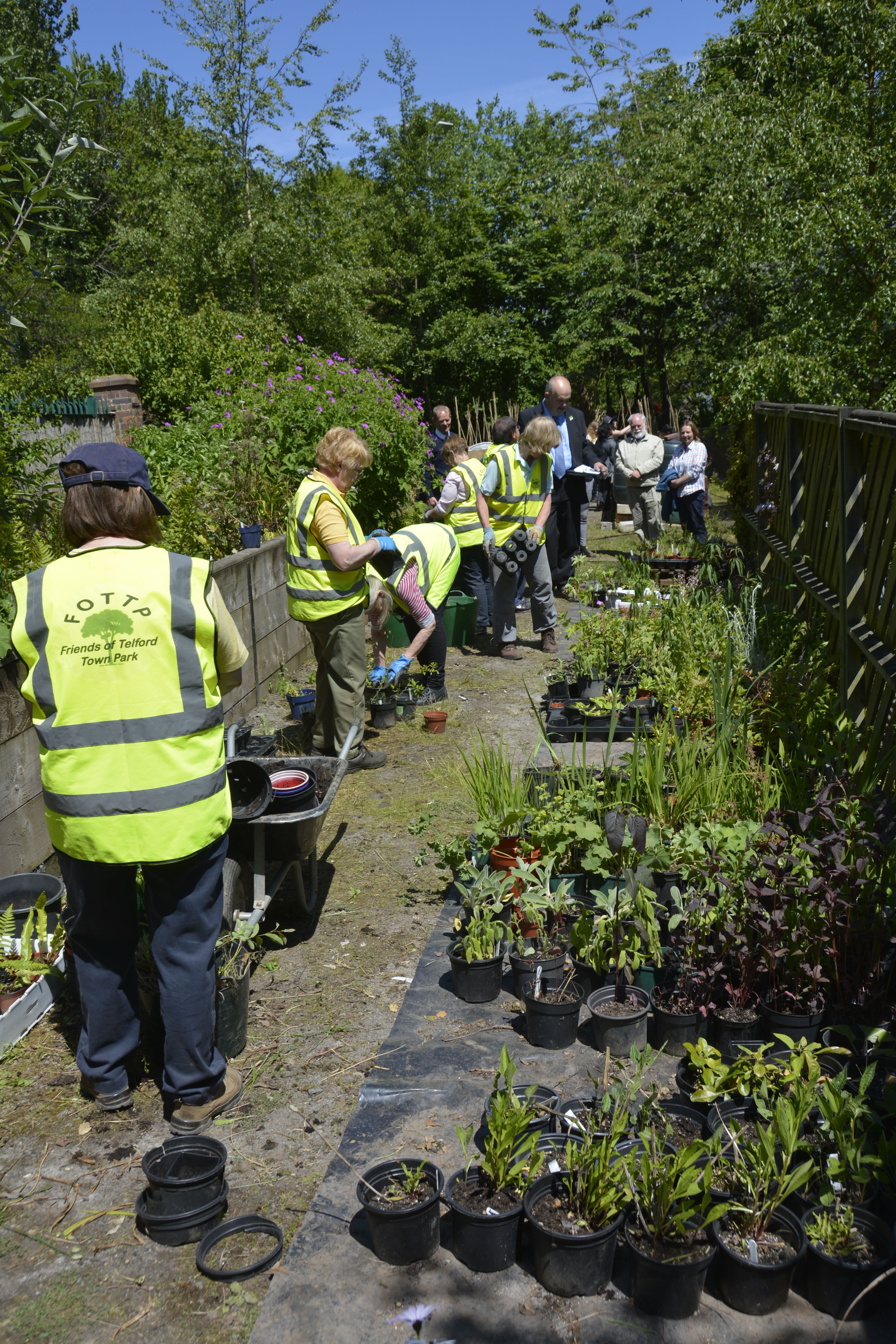 The Friends of Telford Town Park have been running Wednesday gardening sessions in the Town Park Chelsea Gardens for several years and were instrumental in the design and construction of the new sensory garden. And now,..... Read More »