The Friends
Led entirely by volunteers, the Friends of Telford Town Park enable individuals of all abilities to make a significant contribution to the maintenance and promotion of our amazing Town park and to enjoy the benefits of working with a friendly group of volunteers in the open air. You can find more about us HERE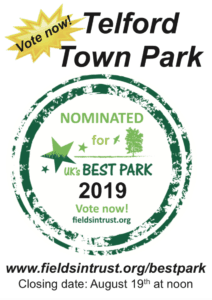 Yes it's that time again !!!
Please VOTE for Telford Town Park on the Fields in Trust web site.www.fieldsintrust.org
Look for West Midlands then find Telford Town Park and click on vote.
You will then be sent a confirmation email to your email address.
Simples !!!
Celebrate a special occasion or an important person in your life with a beautiful FOTTP memory leaf
Is there someone who has made a real difference in your life or a really special occasion that you want to celebrate. Why not create a permanent memento with one of our beautiful stainless steel memory leaves.  As part of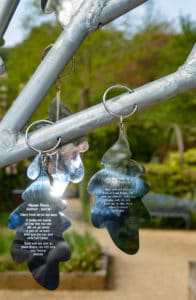 the town's 50th Anniversary, we are offering a limited edition of 50 beautiful stainless steel leaves for sale for £25 each.  Once you have bought your leaf you can have it engraved with the message of your choice at the Town Centre branch of Timpsons for a special flat fee of £10 and then we will then hang it as a permanent memento on the Singing Ringing tree in the Town Park Sensory Garden. And as part of this special offer we will donate the profit from the sale of the the leaf (approximately £17)  to the charity of your choice.  Go to http://wp.me/p89cxL-15L To find out more and to order your leaf.
A Summer Visitor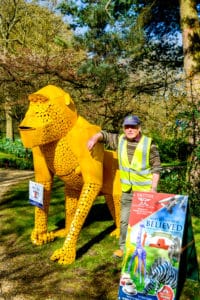 For the past few years the Town Park has been the summer home for a number of exotic animals on loan from our very good friends at the British Ironworks Centre near Oswestry. This year's visitor is now with us and the picture below shows him with the FOTTP Chairman Chris Pettman (he's he one on the right).
If you've never been to the Ironworks centre do give it a try - it's a fascinating place and a great free day out for the kids.
Next Meeting
Meeting of the Friends take place at 12 noon on the second Wednesday of each month (August excepted) at the Town Park Visitor centre. So for 2019 those meetings are scheduled for:
January 9th;  February 13th; March 13th; April 10th, May 8th; June 12th;
July 10th; September 11th; October 9th; November 13th; and December 11th
All welcome - just drop an email to cpettman2014@gmail.com if you wish to attend. 
Town Park voted as one of the top ten favourite parks in the UK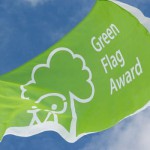 With more than 1,800 sites to choose from – all of which meet the high standards demanded by the Green Flag Award - the public, casting more than 65,000 votes, have chosen their ten favourites. And thanks to your votes this year's list includes Telford Town park.
The Green Flag Award, managed by Keep Britain Tidy under licence from the Department for Communities and Local Government, recognises and rewards the very best green spaces in the country. Launched in 1996 The Green Flag Award scheme is now the benchmark national standard for parks and green spaces in the UK.
Join the Friends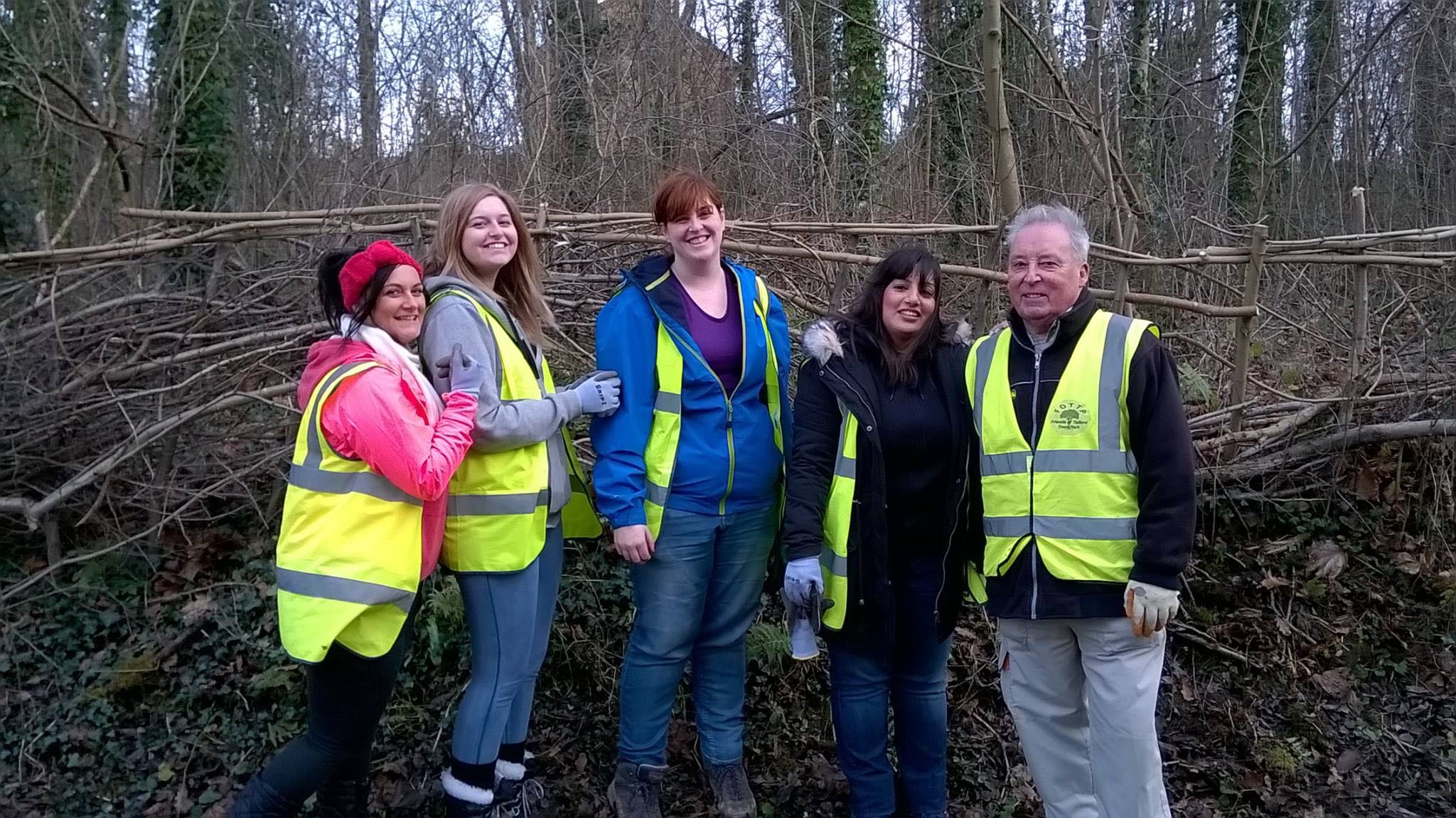 Telford Town park, now officially recognised as the UK's best park, is an amazing asset for our community. The Friends play a vital part in protecting and improving that asset and we welcome applications for membership from those who wish to support the aims  and activities of the group,.....Read More»
Wednesday gardening sessions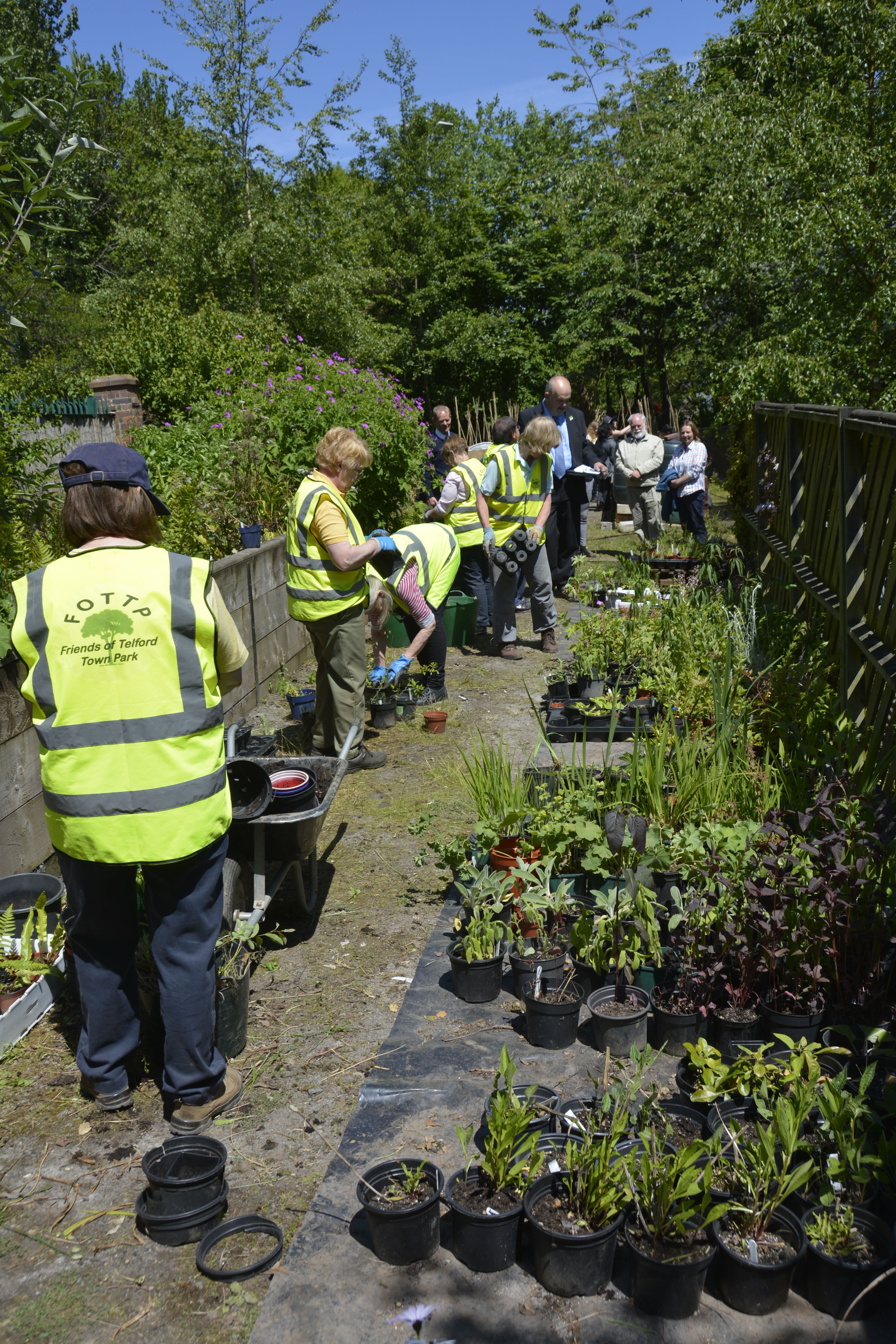 The Friends of Telford Town Park have been running Wednesday gardening sessions in the Town Park Chelsea Gardens for several years and were instrumental in the design and construction of the new sensory garden. And now,..... Read More »